Tour Israel – First Class Travel is a dynamic company that supplies travel and tourism services to clients in Israel and abroad. The company was formed when two tour guides in Israel decided to combine their efforts so as to fill in the gap that was formed when the internet became available to the general public. We wanted to be able to provide to our clients all the services they could ever need while in Israel either for business or pleasure and have, therefore, built many pages in our web site catering to the many needs of travelers. We write and design our web site and were the first tourism company in Israel with a web site and to this day we appear on the top 10 of all the major search engines. Our moto from the beginning was "give 110% to the client or don't bother at all" and we are proud to say that we stuck to it over the years we have been in business.
Although as a company we have only been around from 1991, both managers have been in the market much longer. We always try to do the guiding ourselves so as to not lose contact with the "action". Even when we can't actually guide, one of us meets the clients and is always available to troubleshoot any problem or try to assist with any request. We only employ government licensed professionals that are screened by us, thus guaranteeing full satisfaction of our clients.
---
---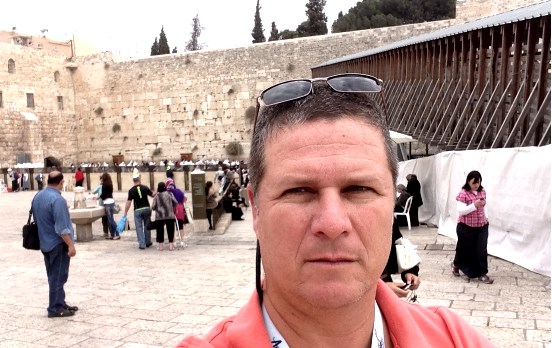 ZVI HARPAZ
Partner & Manager
Zvi is one of the founding partners and in addition to guiding, Zvi is our pilot (both helicopters and planes) and is in charge of all our aerial tours and operations.
Zvi is fluent in Hebrew, English, Spanish, French and Portuguese (soon Mandarin Chinese will be added to the list) and guides in all these languages. Since 1989 Zvi guided individuals and groups for many organizations among which are: The American 6th. Fleet, Ministry of Foreign Affairs – Official guest division, Calvary Chapel and the United Jewish Appeal. Zvi has a B.A in studies of Israel and a B.Sc in Aviation Management.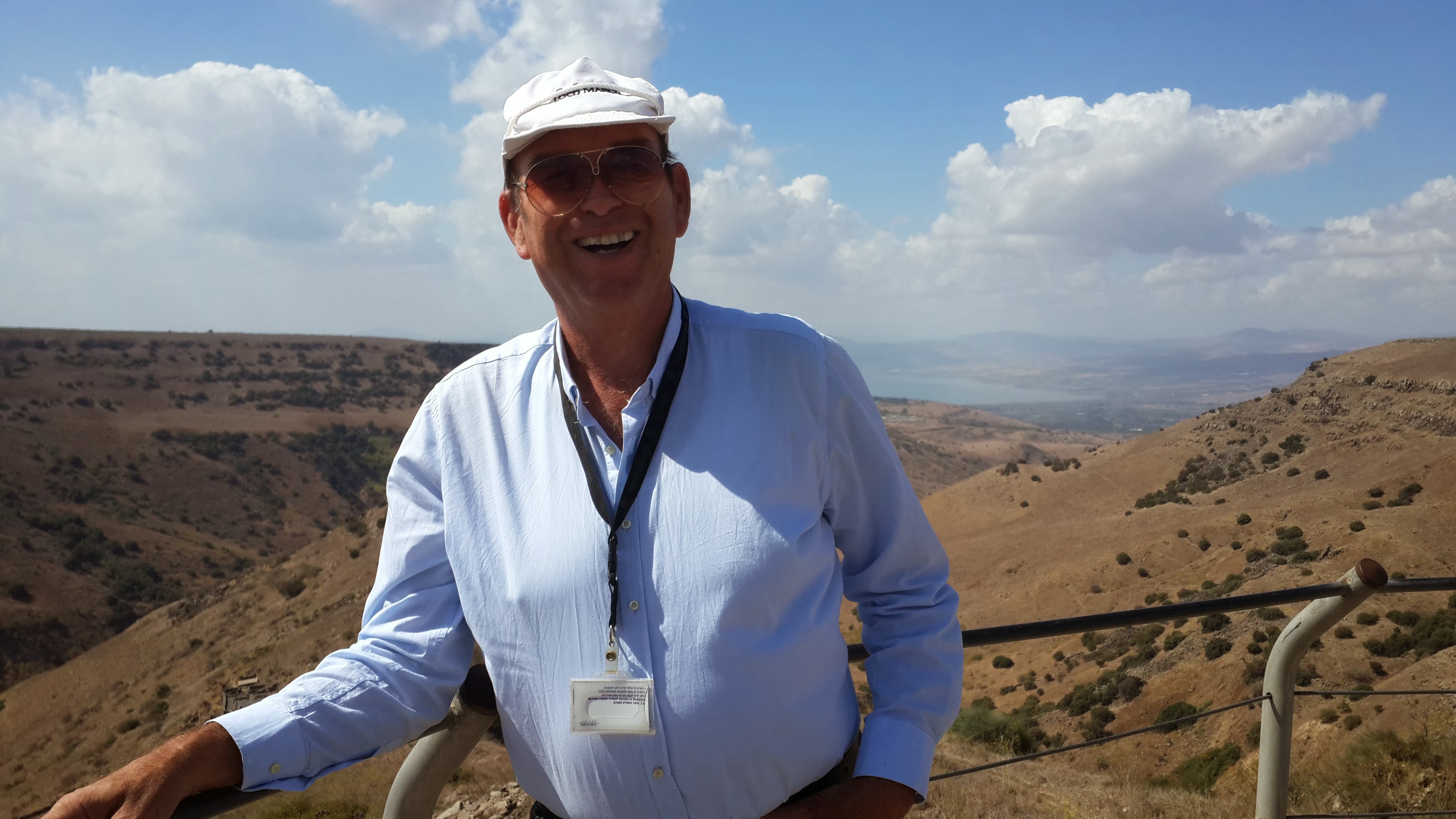 SHALOM WISER
Partner & Manager
A seasoned and experienced guide in Israel. Shalom is a graduate of Hebrew University in Jerusalem and has been guiding and managing tourism related businesses since 1973. In addition to guiding, Shalom takes care of maintaining constant contacts with hotels, resorts and companies whose services we buy assuring that our clients get excellent rates where ever they go. Shalom also writes most of the itineraries and answers most of the requests for quotes.
---
---
Amazing Tour, Exceptional Tour Guide Reviewed April 8, 2014 Zvi Harpaz is someone I will never forget. Charismatic personalities, witty humor, and extensive knowledge are all qualities that anyone would love in a tour guide but seldom get. With Zvi Harpaz, you get all that and much, much more. He was an incredible tour guide for my church group of about 85 people. There was not a single complaint amongst our team, and many people have already told friends back home that if they ever go to Israel, look up Zvi Harpaz. Best tour guide I've ever had and most likely WILL ever have.
---
Joseph Hanchinamani
We met Zvi Harpaz 19 years ago when we came to Israel for the bar mitzvah of our youngest son. Zvi served as our family's private guide, providing us with the time of our lives and many wonderful memories. His wealth of knowledge of Israel, his easygoing manner and sense of humor enhanced what was already an experience of a lifetime. This year, my husband and I were fortunate enough to be able to return to Israel, and did not hesitate to call upon Zvi to guide us through the country. Zvi is more than a tour guide but a friend who goes the extra mile to ensure that your trip is a success.
---
Sharon Gendler
I was on a choir tour of the Holy Land which also included a choir festival. I met Zvi Harpaz on this tour who thoroughly explained the historical and biblical significance of each site. He was able to explain in several languages what we were seeing and was always available for questions. Two years later, I planned a tour for my church group and asked for Zvi Harpaz. He can focus tour experiences based on the type of group he is guiding. When one of our tour members had a wallet stolen, Mr. Harpaz (through his local connections) was able to retrieve the wallet (and contents) within 45 minutes. I highly recommend this talented and very informative guide.
---
James Person
Zvi was an exceptional guide. His expertise ranged wide, from the sites to the culture, including Israel history and the Bible, both old and new testaments. This was especially important for a Christian church group who wanted all that information plus time for worship and prayer. Zvi made sure we had plenty of opportunity yet he also made sure we were able to visit as much as possible in the time we had. Zvi was friendly, funny, and dedicated to making our trip the best it could be. Would definitely recommend him to anyone looking for an excellent guide!
---
Mary
Shalom Thank you so much for the past three days - we really enjoyed getting to know Israel better through your immense knowledge - sorry we did not end up going to the independence hall but I think the kids would not have appreciated it - we may try and go see it before we leave. Thanks again for everything and feel better soon.
---
Neil, Stacey, malaika And Nikita
My Dear Friend, Arrived in NY. Waiting for flight to Dallas, TX. No words can adequately express our heart felt appreciation for all you did for us. You are an amazing individual. We were not lucky to have you as our Tour Guide, we were blessed. Keep in touch and we will too.
---
Ben Dickerson
Dear Paul, How exciting it must be for you to be making your first trip to Israel. I love the country and have been back many times. My first trip with Shalom Wiser was 30 years ago when I took my family to Israel for my daughter's bat mitzvah. We spent 2 weeks with Shalom and had a wonderful trip. My children, now obviously adults, still speak about their trip. After a divorce I planned a trip with my new wife. I was going to contact Shalom, but my wife wanted a "fresh" start and asked that we get a new guide. We used our new guide for a number of return trips. On the last of those trips he asked if I had remember mentioning Shalom Wiser and showed me that he was sitting in the same room. We renewed our friendship then. This past year (my wife passed away 3 years ago) I was planning a return trip with my new companion and contacted Shalom to be our guide this time. We were in Israel for 2 weeks. I tell you all of this for background. Just about anyone you speak to who has been to Israel will tell you how fantastic their guide was and highly recommend him. The reason is that they are all outstanding. Guiding in Israel is a profession and to have a license and get it renewed the guides must continually take continuing education. However, I believe that Shalom is the most knowledgeable of those I have had contact with. There is no doubt that I will use him again on my next trip. This was Marsha's first trip to Israel (other than a day when she was on a cruise) and she was overwhelmed. She says that he was like being with a walking encyclopedia. She is already telling all of her friends that there is no one else they should use. You will not feel any danger, threat or concern in your travels. I feel safer in Israel that I do here in York, PA. In fact, in out small town of York there have been more shootings this year than in the whole country of Israel. You feel that security your first day there. There were no extra charges other than admissions to various sites and Shalom advised me on how to purchase the right and economical package for our itinerary. He was flexible with our wants, easily modified the schedule to accommodate us (I'm 70 and Marsha 69) and was aware of our stamina. I look forward to hearing about you experience and highly recommend Shalom!
---
Leon Butler
Ms. Hirschler,

 Shalom is an excellent tour guide!  I have taken three trips with him, and he enhances the meaning of the trip through his knowledge and personality.  He knows all of the areas that I requested, and is extremely accommodating.  I cannot say enough good words about Shalom.

 I hope that you enjoy your family trip to Israel, and the time with your daughter!

 If you have additional questions, please feel comfortable contacting me.
---
Barry
Thanks to Shalom for showing us this amazing country and orchestrating our daughter's beautiful Bat Mitzvah in Jerusalem on 12/29/14. There is no better way to tour Israel!
---
The Williams Family
Larry – I am more than happy to share with you my experience with Shalom. In a nutshell, he is a fantastic guide. I made two vacation visits to Israel; each was slightly more than two weeks. The first occurred in May/June of last year (with my girlfriend), and the second was in December (with one of my daughters and her boyfriend). The May/June visit was when I first met Shalom. Shalom was uniformly helpful and friendly. I would choose the sites to visit for each day, and he would accommodate what we wanted to do and make it happen. He was always affable and supportive; we felt comfortable around him without exception. We relied on his knowledge base and resourcefulness, and he consistently came through. There wasn't anything I did not like. I intend to go back to Israel for further visits, and will ask Shalom be our tour guide again. (In fact, I will probably schedule the visits to make sure he is available to be our guide.) I hope this is helpful. Have a wonderful experience on your trip.
---
Barry Kasoff, president
Realization Services, Inc.